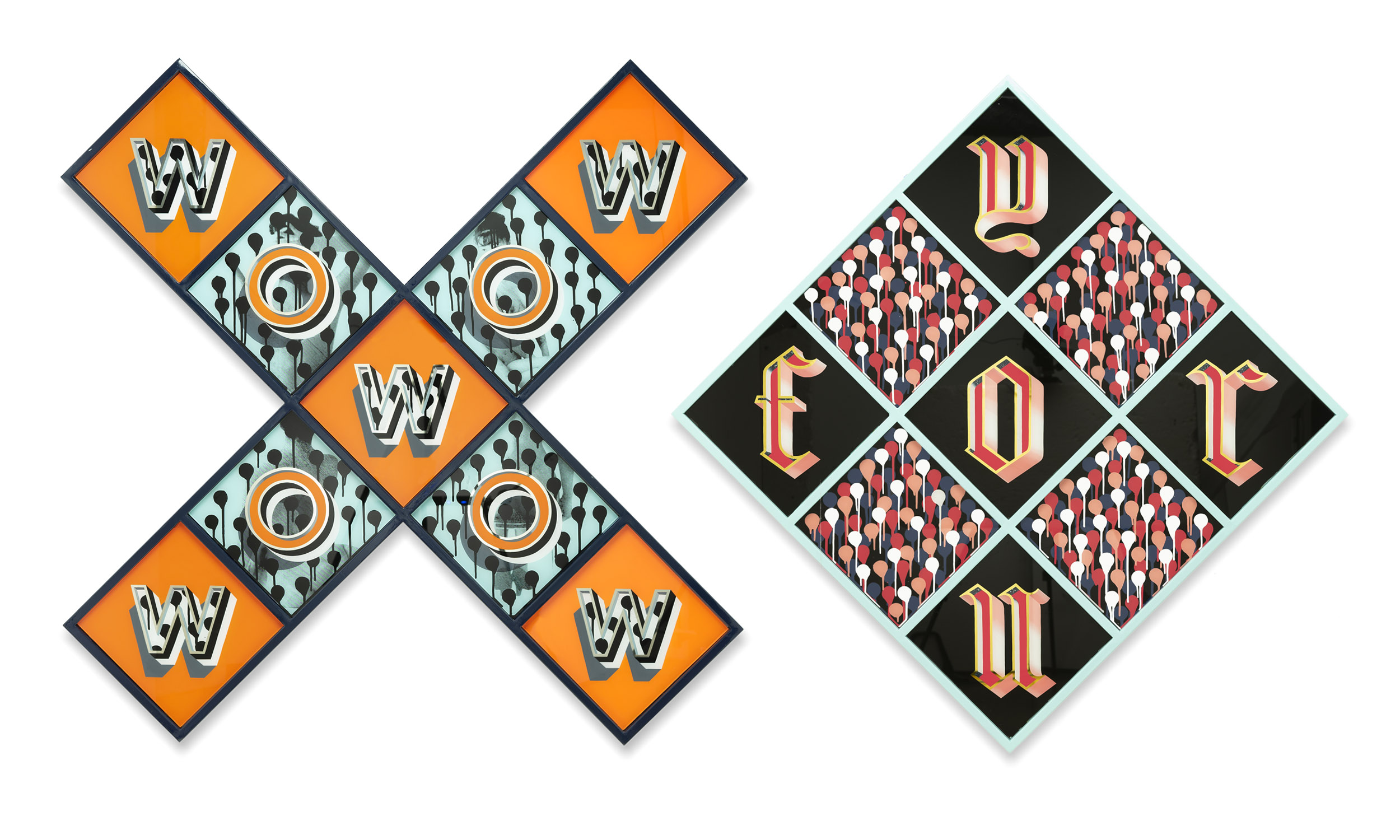 Just For Us
My first Solo Exhibition 'Just For Us' took place at White Conduit Projects in London from the 26th of April to 1st of May 2018.
Seven original reverse-glass pieces were on display, five of which were made in build up to the show. Footage shot during the process of making these pieces was used to create a promotional video for instagram.
The above animation was projected onto an 8' by 6' screen in the basement of the gallery.
Over a hundred individually screen printed invites were sent out to clients and followers in instagram who requested them